A full spectrum of marketing services that drive sustainable growth through advertising
As data-driven marketing experts, we work closely with
brands on customer acquisition, lead generation and
retention through various paid marketing channels.
» Google Adwords
» Facebook Ads
» Apple Search
» SnapChat
» Twitter
» AdNetworks
» Lead Generation
» User Acquisition
» SEO/SEM
» Local SEO
» Re-marketing
» Reporting and Analytics
» Mobile IOS and Android
» Web Marketing
» Social Media Management
» Facebook
» Instagram
» Pinterest
OUR APPROACH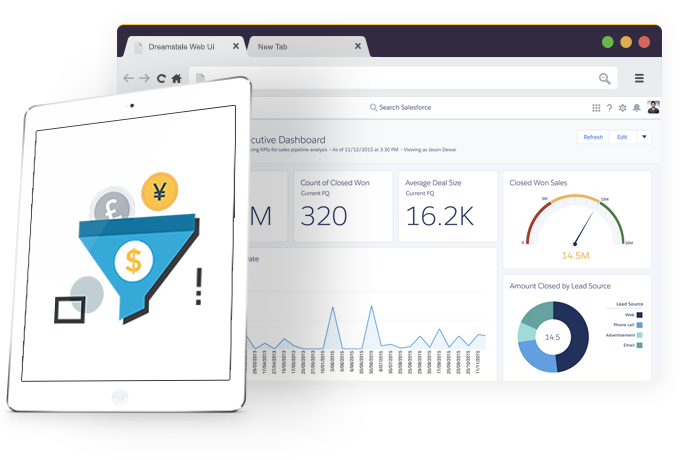 Discover – We align ourselves with your vision, understand your user's persona, and uncover targeting options to find the best possible growth opportunities.

Design – With an innovative modern approach and smart text copy, we support your brand and compliment your goals with outstanding design.

Launch and optimize – We optimize bids and test new creatives to maximize your ROI on an ongoing basis.
Search Engine Marketing
You've put a lot of time, money and effort into your website, but it's so frustrating when you realize you're not even ranking on the top pages.  You are competing with millions of companies worldwide, so it's never been more important to use effective SEO/SEM to promote your products and grow your business.
» Comprehensive SEO Audit
» Semantic core analysis
» Keyword and Competitor research
» Page optimization and content strategy
» Local SEO
Facebook ads
Facebook remains to be the primary social-media platform of choice for the majority of marketers.  We know all the tricks to achieve the best campaign performance and high ROI.
» We will set up an effective marketing strategy.
» Build smart ads, unique text copy, and memorable banners.
» Perform on-going  A/B testing and campaign optimizations to achieve highest  ROAS.
» Scale campaigns to achieve consistent user growth and maximize the conversion rate.
Google Ads
Millions of people use Google Ads to find businesses just like yours. Our marketing experts know how to set up effective PPC  and UAC campaigns to help people find you.
» Search Advertising (PPC)
» Display Advertising
» UAC mobile marketing
» Google Analytics
» Tag Management
» Search Console
Reporting and Analytics
Data is what drives all our marketing initiatives. We pay close attention to the historical data as well as forecasting the future outcome. We help our clients clearly understand the impact of marketing campaigns on their buyer's journey and conversion rates.
» Google Analytics
» Tag Manager
» Social Platform Analytics
» Mobile Measurement Platforms (MMP)
Search Engine Marketing

You've put a lot of time, money and effort into your website, but it's so frustrating when you realize you're not even ranking on the top pages.  You are competing with millions of companies worldwide, so it's never been more important to use effective SEO/SEM to promote your products and grow your business.

» Comprehensive SEO Audit
» Semantic core analysis
» Keyword and Competitor research
» Page optimization and content strategy
» Local SEO

Facebook ads

Facebook remains to be the primary social-media platform of choice for the majority of marketers.  We know all the tricks to achieve the best campaign performance and high ROI.

» We will set up an effective marketing strategy.
» Build smart ads, unique text copy, and memorable banners.
» Perform on-going  A/B testing and campaign optimizations to achieve highest  ROAS.
» Scale campaigns to achieve consistent user growth and maximize the conversion rate.

Google Ads

Millions of people use Google Ads to find businesses just like yours. Our marketing experts know how to set up effective PPC  and UAC campaigns to help people find you.

» Search Advertising (PPC)
» Display Advertising
» UAC mobile marketing
» Google Analytics
» Tag Management
» Search Console

Reporting and Analytics

Data is what drives all our marketing initiatives. We pay close attention to the historical data as well as forecasting the future outcome. We help our clients clearly understand the impact of marketing campaigns on their buyer's journey and conversion rates.

» Google Analytics
» Tag Manager
» Social Platform Analytics
» Mobile Measurement Platforms (MMP)